28th
February 2018
09:00 - 12:00
Highlights
Event description
This workshop will be hosted by The Royal Agricultural University, in Cirencester.

A healthy sales pipeline is the lifeblood of any B2B service business with growth ambitions, yet many businesses suffer from regular peaks and troughs in sales as they fail to plan or don't commit sufficient time to building and nurturing their pipeline.

In this interactive workshop we'll help you to create a simple yet effective sales and marketing plan for your business, help you to stand out from the crowd by better articulating your proposition, and give you a clear plan for building your sales pipeline that includes getting the targeting right, using the appropriate channels and building and nurturing relationships that will drive the growth of your business.

Takeaways:

• A roadmap for growth and clear action plan
• Clarity, character and credibility in the way you talk about your business
• Generating leads with the right companies by building and nurturing relationships across a number of channels.
About the speaker
Will Evans , Growth Pilot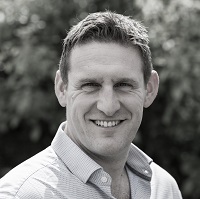 Will has spent the last 15 years helping business owners to achieve their goals, whether through sales-led growth, acquisition or successful exits. He works with owners to implement a long-term framework for growth but with a short-term action plan. As a qualified accountant, Will is firmly focused on commercial success and makes sure that his clients keep a watchful eye on the numbers and relevant KPIs, including leads generated and conversion rates.
Location
Trent Lodge Royal Agricultural University Cirencester Gloucestershire GL7 6JS
Event organised by
The Growth Hub & RAU
Ahead of the Cirencester Growth Hub opening in July 2018, we will be hosting a number of workshops at venues on the Royal Agricultural University site. The Cirencester Growth Hub will serve businesses in Cirencester and the rest of Gloucestershire.
---
Key themes
Apply to attend this event