12th
October 2017
09:00 - 12:00
Highlights
Event description
Your personal brand matters. It's your calling card. It's what you're known for and how people experience you. It's about bringing who you are to what you do and how you do it. Delivering your brand clearly and consistently will create a memorable experience in the minds of those you interact with and can open doors to new opportunities.

Your personal brand shows your authenticity from the inside out. But it isn't just some feel-good, self-help mumbo jumbo; it's a strategic process that makes you an active partner in charting a course for your business and can position you to reach your goals. 103

Takeaways:
• You'll discover more about your talents, values and purpose
• You'll learn how to become more visible in your market
• You'll begin the journey of finding ways to attract people who want what you do in the way that you do it
• You'll have a step by step plan to creating Brand YOU
About the speaker
Carole Stacey , Visible Results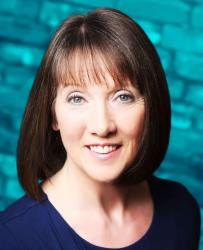 Hello, I'm Carole Stacey, a tactical marketing consultant with a passion. A passion to help people identify what makes them unique and clearly communicates their individuality to the people who need to know about them.

I've helped hundreds of people figure out what makes them tick, to step into their values and use those values as their personal compass to give direction to their choices in life and in business. When you integrate your passions into what you do, you're more engaged and can create a power-house of enthusiasm, engagement and inspiration for those around you. I can't wait to help you.
Location
The Growth Hub Oxstalls Campus Oxstalls Lane GL2 9HW
Event organised by
The Growth Hub - Oxstalls
---
Key themes
Apply to attend this event
Hurry, only 3 spaces left!