Search for events or courses to help your business grow
The Growth Hub offers a range of events from business breakfasts and networking to masterclasses, workshops and seminars. We also run courses with our approved network providers.
What events are on offer?
Learn from a business expert and dive into specific challenges in your sector or discipline, alongside a group of your peers.
Get invaluable one-on-one time with an expert consultant, who can answer your burning business questions.
Scan the horizon and troubleshoot the big issues facing your business. Future proof your firm under the guidance of business and academic experts.
What's on at the growth hub
08th January 2018 13:00 - 16:00
"The Growth Hub Oxstalls Campus Oxstalls Lane GL2 9HW
As a small or medium-sized business, marketing can be everything. You might feel that yours isn't delivering the quality or quantity of customers you need, limiting your opportunity for growth. You might be overwhelmed by all of the marketing channels available; should you be in magazine or on social media, at local events or in national press? You need to stand out from the crowd of competition.
11th January 2018 10:00 - 13:00
The Growth Hub Oxstalls Campus Oxstalls Lane GL2 9HW
Do you own or work in a service business? Do you feel like you have hit a brick wall when it comes to new ways to market what you do?
17th January 2018 08:30 - 11:30
The Growth Hub Oxstalls Campus Oxstalls Lane GL2 9HW
Darren Vine from EYx, EY's open innovation forum will explore disruptive technologies and their impact on the external market and internal operations.
With hundreds of events at The Growth Hub each year, you can always find an opportunity to learn, network and grow.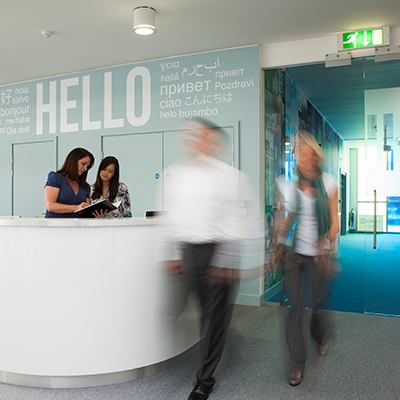 Register with The Growth Hub to access everything you need for your ambitious business to grow.
Get unlimited access to to our free online support resources and much more by becoming a member of The Growth Hub today.